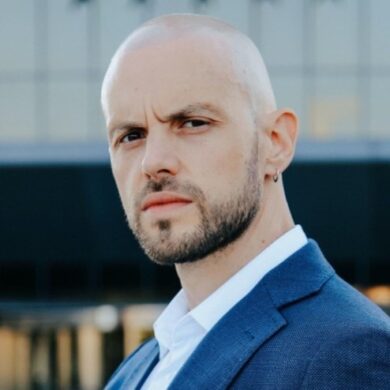 Angel is an energetic and forward-thinking Agile coach specializing in leadership development and organizational agility. His pragmatism and experience in organizational coaching and Business Agility are the driving forces behind his methods. Throughout his 14+ years of hands-on experience as a coach, trainer, and mentor, Angel has provided expert guidance to organizations and Agile leaders in North America, South America, Western Europe, Eastern Europe, the Middle East, and Asia.
Angel's contribution has been celebrated at ING, where he has performed as the first Agile Champion at ING Spain and chairman of the Global ING Agile Experts Group since 2010. He has also supported companies from more than 40 countries, contributing to the Agile journeys of King, Toyota, Falabella, Banco de Chile, Roche, BBVA, Sunhotels, and the PZU Group.
Angel holds the Scrum Alliance's three highest-level certifications in the field: CST (Certified Scrum Trainer), CEC (Certified Enterprise Coach), and CALE (Certified Agile Leadership Educator).
Angel is also a PCC (Certified Professional Coach) by the International Coach Federation, a Certified Professional Co-Active Coach (CPCC), certified specialist in team coaching and systemic leadership, licensed NLP Practitioner, Management 3.0 facilitator, and TTI-certified Behaviour and Motivation Analyst.
In addition, Angel teaches video game production at ESNE (University School of Design, Innovation, and Technology, Madrid) and innovation and design thinking at La Salle University, Barcelona. He has participated as a speaker at more than 60 international conferences and Agile events worldwide and has been a significant contributor to the international Agile community since 2009.